After School Assistance Program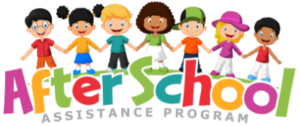 Through the Panama City Police Department (PCPD), the After School Assistance Program (ASAP) was established in June of 1993 in the urban housing complex of Pana Villa Apartments. With the help of grant funding through the Florida Department of Juvenile Justice and other community partners, ASAP was able to provide services to families and children in need. This initial site was selected in response to the need to address the increasing problems of juvenile crime and the rise in dropout rates for middle and high school age children in the community. Within two years, it was clear the program was a success and needed to be expanded to another community with similar needs. In February 1995, ASAP in partnership with the Junior Service League (JSL), PCPD, and the Panama City Housing Authority (PCHA) allowed the establishment of a second location in the Massalina Housing Complex. To date, the program has been a big success serving over 800 young children in the community. The program is now run under the Department of Community Development through the City of Panama City, with Mike Johnson as the Department Head.
As a partner of the ASAP program, the Junior League of Panama City provides volunteer mentors on a continuing basis. The League also coordinates parties for the children including a Best Buy Back to School Bash, Mrs. Kendall's Annual ASAP Read In, as well as a holiday shopping experience where children can select and wrap gifts for family members, and an ASAP End of Year Bash. The League also helps with ASAP's annual Spring Break Trip to deserving students who have made good grades and had good conduct throughout the school year. Over the years, the League purchased two new 15 passenger vans for ASAP's transportation needs, remodeled and stocked the "John Wesley Foster" reading room at the Pana Villa ASAP location. Each year the League's Child Service Center provides ASAP students with their back to school clothes.
For additional information regarding the After School Assistance Program, visit the ASAP website.